Posted on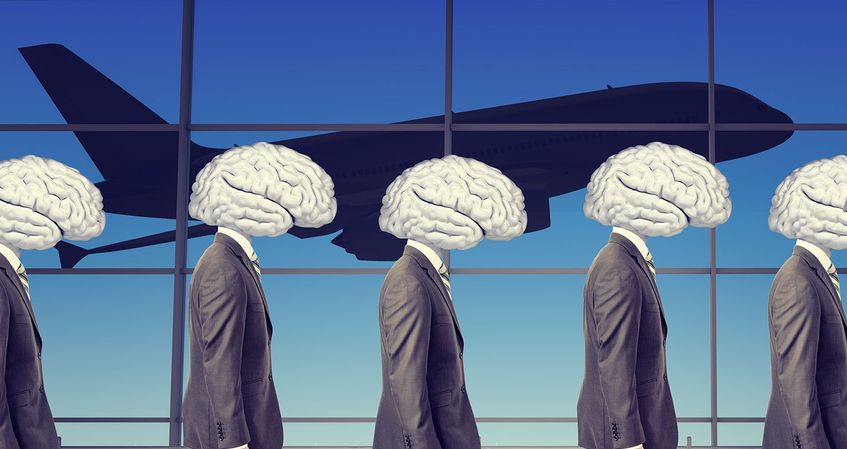 We all share an attribute in common. That common attribute is our ambition. It might be sounding quite weird but it is a fact. We all have the same ambition and that is the ambition of achieving success. We all are desirous of living a comfortable and contended life. If I talk about the present generation, we are all hungry for the massive success of which we have just heard and are yet to experience.
But there is a big misconception of success in our society. Most of the people around us think that being employed in a foreign country is real success. There are so many people around us who can easily be spotted boasting of their relatives who have moved in to any foreign country. People consider it as a status symbol and a mark of success if they live in a foreign country. In reality, on the contrary, they are showing disrespect to their motherland and are putting a question mark on their moral values. It can't be called real success to leave one's own country and serve someone else's country just for satiating the greed of more money and luxury.
Most of the highly qualified and talented Indians are immigrating to countries like U.S.A., Canada, England, Dubai and etc. etc. in search of better future prospects and lifestyle standards. This immigration of highly educated and learned people to other countries is termed as brain drain. It is posing a serious threat to the nation's development and growth. A person's motherland is the place where he is born, imparted education and nurtured in the foundation years to face the world. So how is it justified that he chooses to serve a foreign country leaving behind his own country in shackles of negativities? People are found pointing a number of drawbacks in being an employee in India. They complain of corruption, they complain of lower wages and the list goes on and on. But how can they blame the country when the intelligentsia is continuously draining out of the country?
It is the responsibility of the citizens to help the country develop and contribute as much as possible from their side. India is a developing country while countries like U.S.A. and U.K. belong to the category of developed countries. We can't expect the same scenario and standard of living in India as is in the developed countries as India is still in the developmental stage. To match the decor of the developed countries, firstly the countrymen need to come forward and work in the direction of the country's welfare.
We do not have the power to control the decisions of others. But we can try to convince the people to stand up against this prevalent brain drain and retain the intellectual wealth within the territory. And on our part, we should take a firm decision to serve our own country instead of being the servants of other nations. We need to be the change we want to see and surely, one day our untiring endeavours will reap significant benefits.
Courtesy: Ms. Apurva Raj
Department of Computer Science Engineering
Batch of 2017-2021