Posted on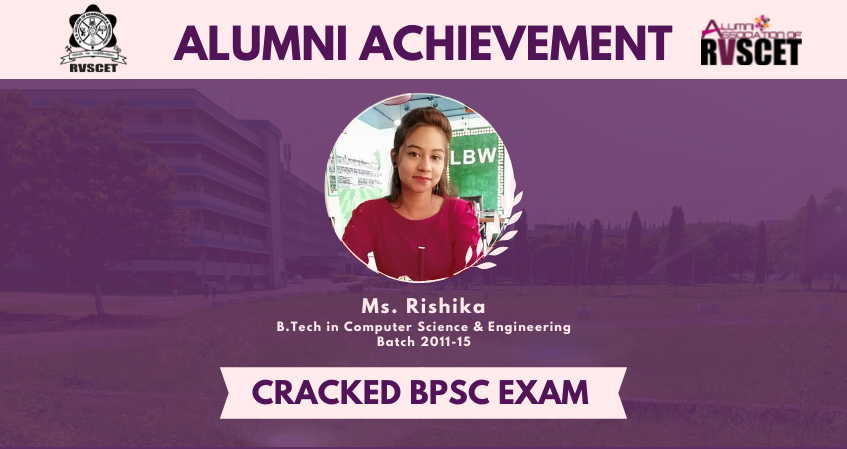 RVSCET is proud to announce the achievement of its Alumna, Ms. Rishika in the 64th BPSC (Bihar Public Service Commission) examination. She would be contributing her sincere efforts to the department of Bihar Revenue Service.
She pursued her B.Tech in Computer Science and Engineering from RVS College of Engineering and Technology, Jamshedpur in the year 2015.
The entire RVS family congratulates her on her outstanding achievement and wishes her all the best for all her future endeavors.
RVS college - © 2023 All Rights Reserved
Made with ♥ by ATC